Nimble Messenger Bag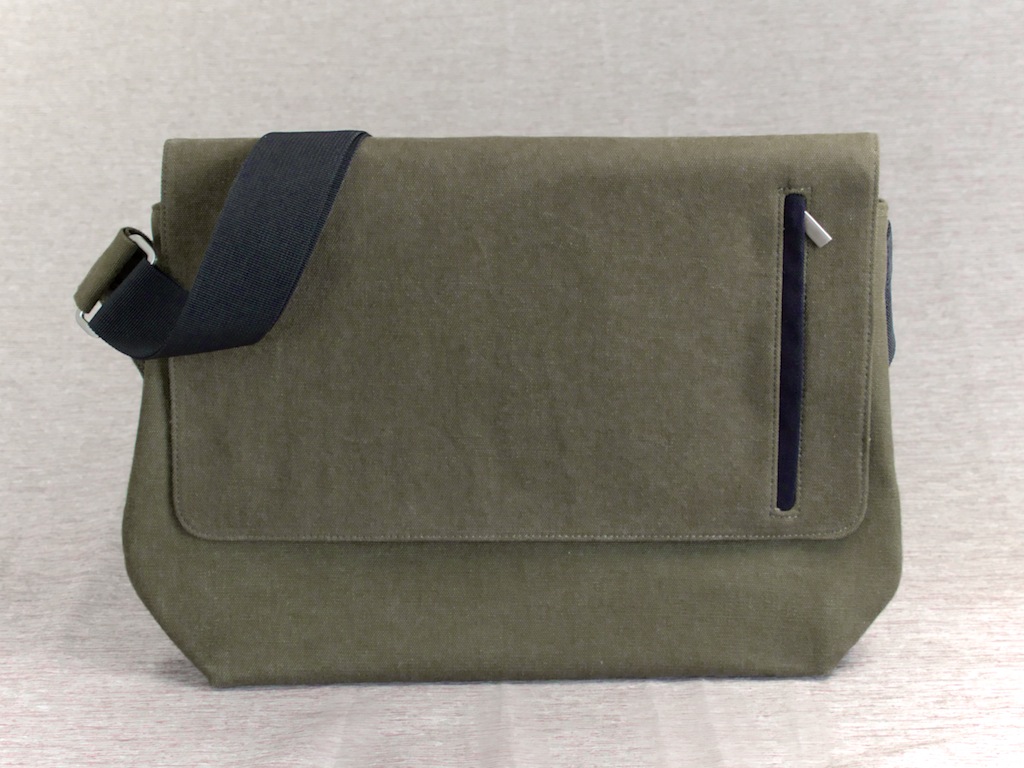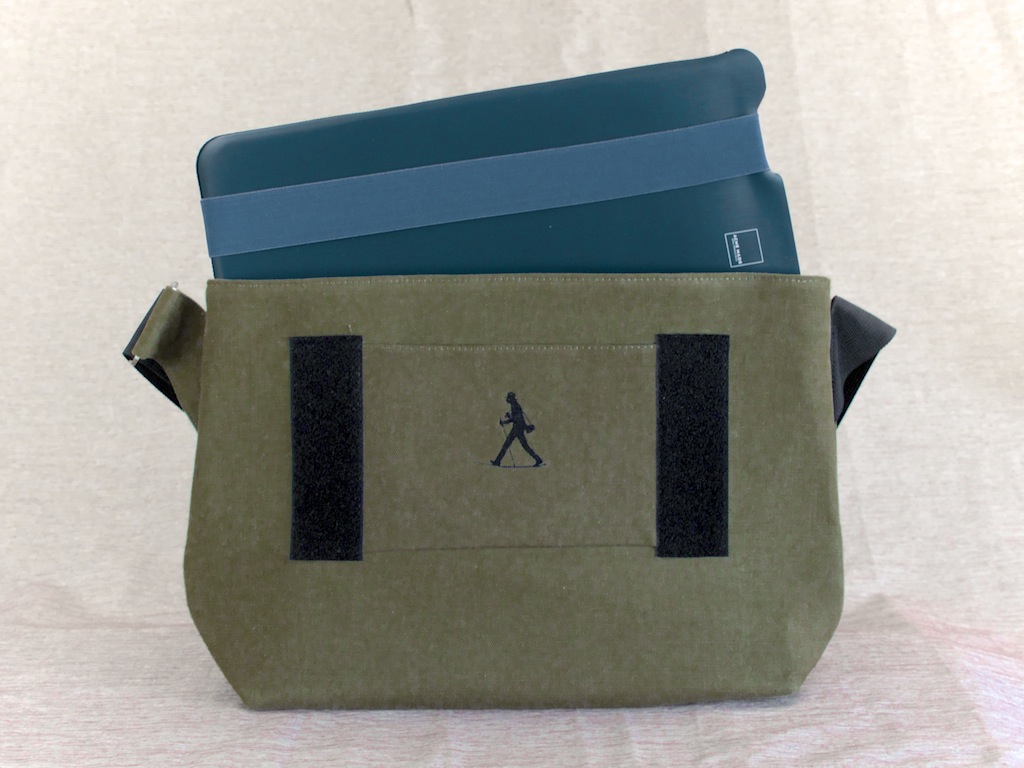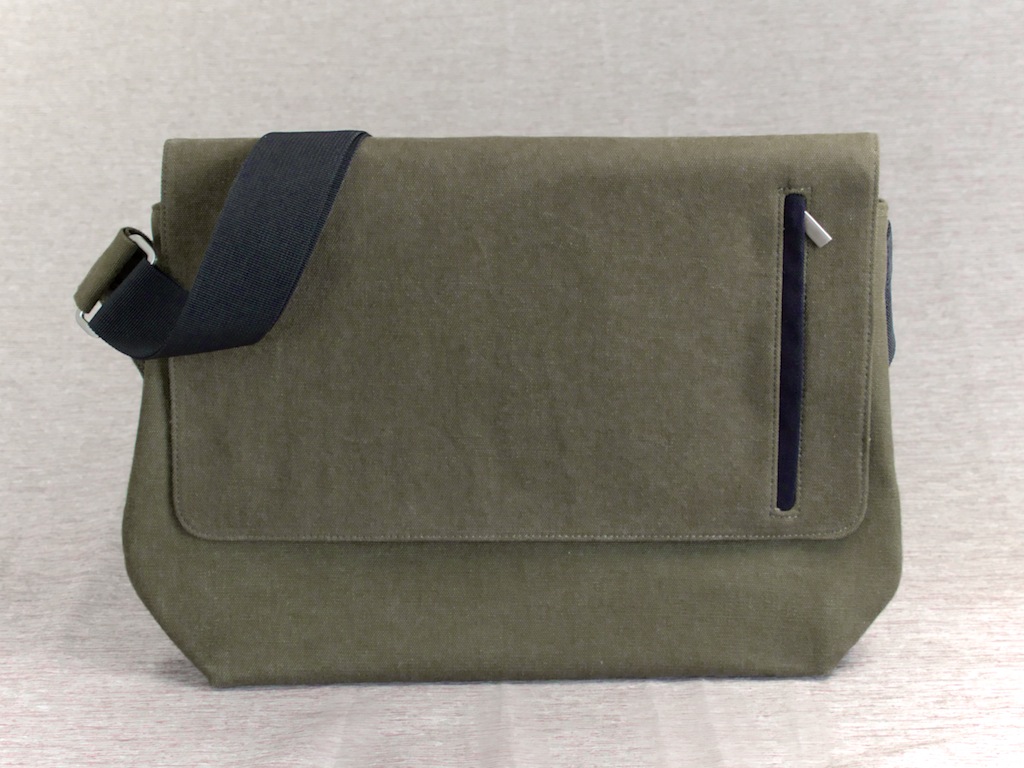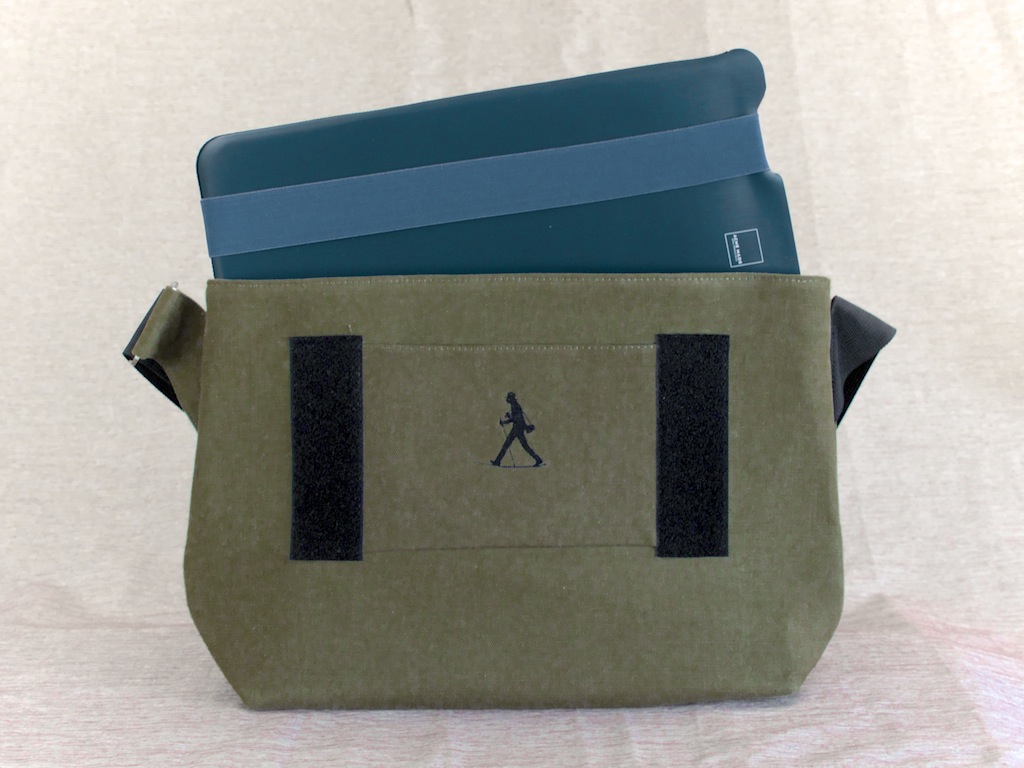 Nimble Messenger Bag
Perfect for client meetings, classroom, and urban exploration, the Nimble Messenger Bag is designed for style as well as function.
It feels like refined canvas, but wears better. Fully lined with a zippered flap pocket that accommodates an iPad mini and incidentals, as well as an interior pocket that can secure a full-size iPad.
Included with the Nimble Messenger are a set of "Whisper Strips" that allow you to set the security of your bag to your individual needs. For perfectly silent access, apply the Whisper Strips to the top flap. For partial security with a bit of noise, apply the Whisper Strips to the Walking Man Pocket. For full security, stash the Whisper Strips and go for a complete Velcro on Velcro experience.
The Messenger bag can accommodate a laptop sleeve for a 15" MacBook Pro and comparable sized laptops. The bag measures 16.5" wide by 11" tall by 4.5" deep.
Mine has accompanied me on three business meetings, each time I received an unsolicited complement about my Nimble Messenger Bag.
Limited stock.